The three entrepreneurship programmes of Cleantech Bulgaria are open for applications!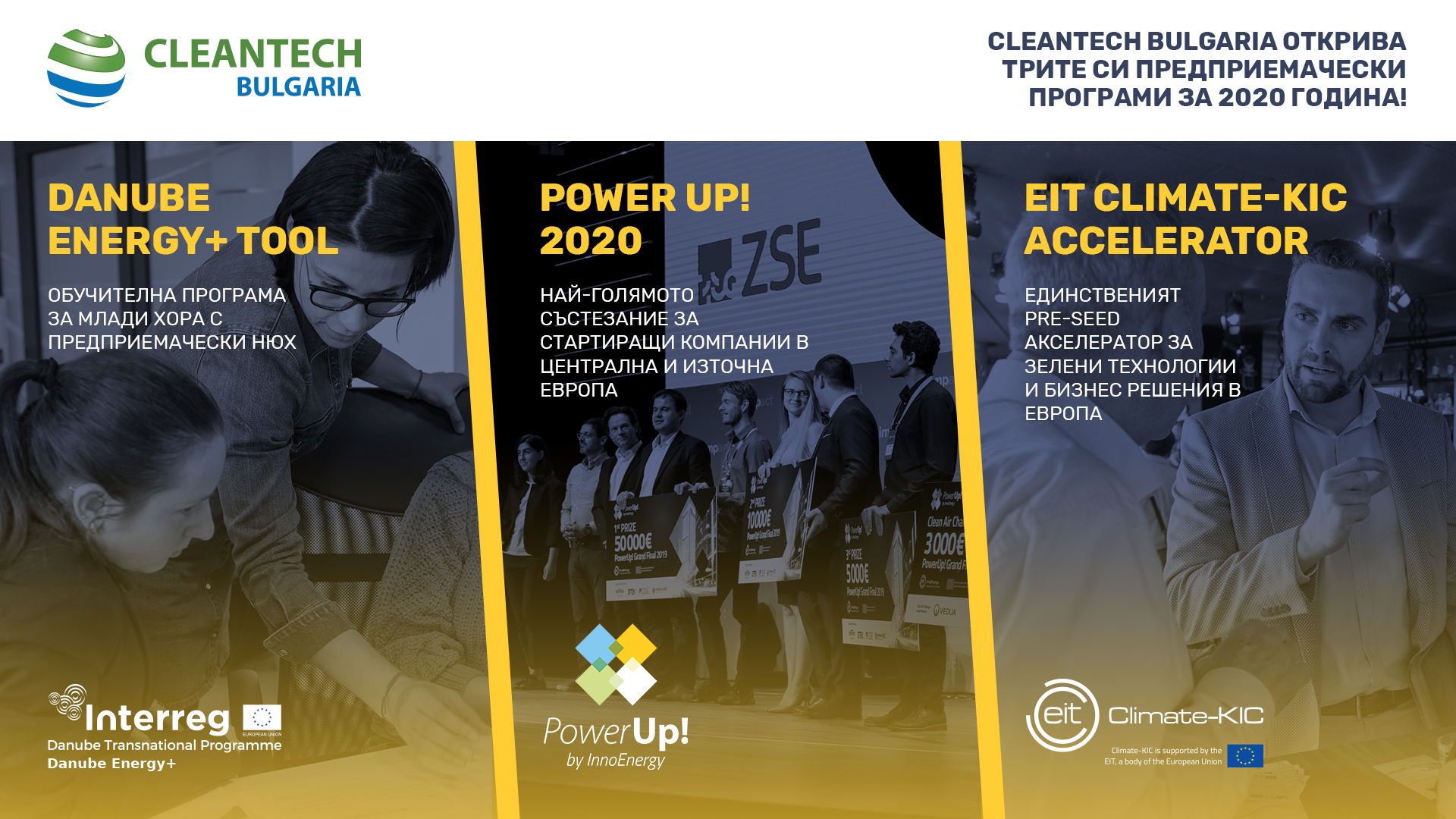 Cleantech Bulgaria has launched the three entrepreneurial programs for green entrepreneurs in Bulgaria for 2020. Depending on the needs and stage of development of their business idea, prospective participants may apply for one or more programs. The three programmes are:

EIT Climate-KIC Accelerator Bulgaria
For the fourth year in a row, Europe's only pre-seed accelerator program for start-ups with sustainable business solutions EIT Climate-KIC Accelerator is open to the Bulgarian startup scene.
The accelerator is a unique program suitable for young companies, spin-off teams and entrepreneurs with the ambition to launch sustainable business solutions, clean technologies and climate innovations.
Each selected team receives funding in the form of a grant of up to € 50,000 to support their work and test and refine their prototype. In addition, teams will take advantage of expertise in business modeling, financial planning, intellectual property management, engineering, branding and marketing to reach their customers and make their first sales.
The program is part of Europe's largest public-private partnership initiative for climate change – EIT Climate-KIC, which comprises a network of 25 EU countries, investing over € 9 million since 2011 in more than 1200 start-ups with a return of over 20 times.
Apply here: https://www.climate-kic.org/ris/accelerator
Application deadline: March 1, 2020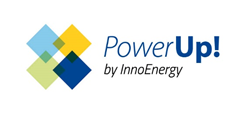 PowerUP! by EIT InnoEnergy 2020
For the sixth consecutive year, the largest startup competition in Central and Eastern Europe has been accepting applications from Bulgarian entrepreneurs. The programme targets applicants with business solutions with a maximum time to market realization of 2 years, as well as early stage start-ups (with no more than 5 years from the date of company registration).
Selected participants will undergo a two-day training led by international experts in preparation for the national final, during which an international jury will select the best teams to move forward.
The finalists will attend the international final in Poland, where they will pitch their product. The jury, comprising investors from leading European industries, will select winning teams, which will receive a prize of EUR 50,000, as well as access to the EIT InnoEnergy accelerator program with an investment opportunity of up to EUR 200,000.
Participation link: https://powerup.innoenergy.com/
Application deadline: March 5, 2020

Danube Energy + Tool
For the first time in Bulgaria, Cleantech Bulgaria introduces Danube Energy + Tool – an educational program for young people with innovative sustainable solutions on the ideation level. Within the program, participants will receive an in-depth one-month training to prepare a business concept with the opportunity to apply for investment subsequently. An important requirement here is that the program targets young individuals and teams up to the age of 35.
Participation link: https://www.f6s.com/danubeenergyctbg/apply
Application deadline: February 28, 2020
All three programs seek solutions in the following areas: clean technology, sustainable energy, smart cities, mobility, precision agriculture and sustainable use of land, resource management and the circular economy, clean industry, food technology, climate innovation.
More information can be found here: EIT Climate-KIC Accelerator, Danube Energy+ Tool, PowerUP!