Application deadlines extended for Cleantech Bulgaria's entrepreneurship programs!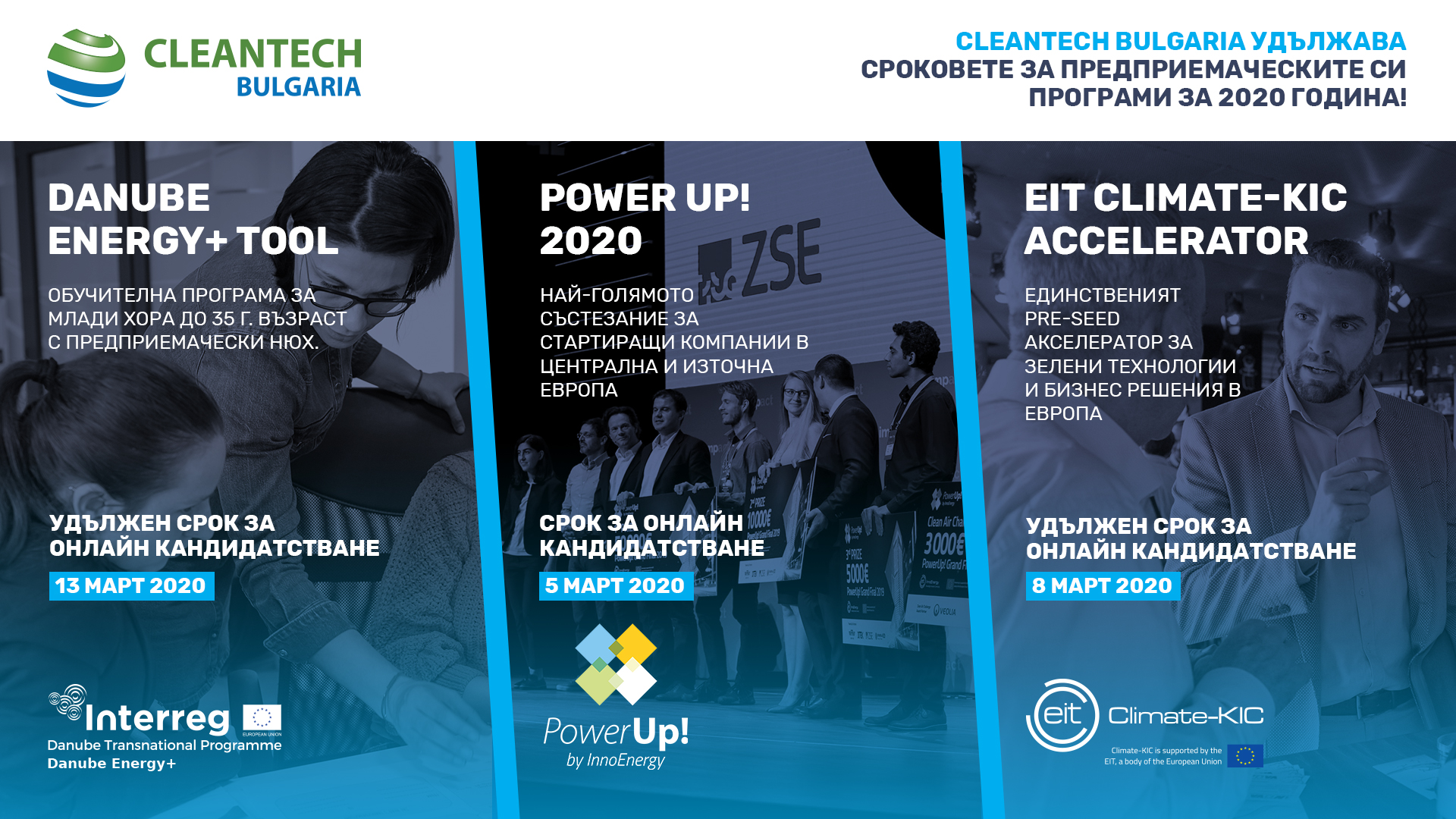 Application deadlines are fast approaching for Cleantech Bulgaria's three entrepreneurship programs, targeting business ideas at different stages of development. Two of the program deadlines have been extended.
Cleantech Bulgaria is looking for solutions in the following sectors: cleantech and industry, sustainable living, smart mobility, agriculture, air and environment, solutions for the circular economy and resource efficiency.
Danube Energy + Tool – a one-month training program for young people and teams up to 35 years old with business solutions in the ideation phase. The program provides the necessary basic knowledge and skills to develop a business model, as well as a possibility for further investment application.
Application link: https://www.f6s.com/danubeenergyctbg/apply
Extended application deadline: March 13th, 2020
Powerup! 2020 – the largest startup competition in Central and Eastern Europe. Each team receives mentorship from international experts for the development of business skills, as well as access to the European green startup scene. The winning team wins a prize of € 50,000 and further investment opportunities.
Application link: https://powerup.innoenergy.com/
Application deadline: March 5th, 2020
EIT Climate KIC Accelerator Bulgaria – the most successful pre-seed accelerator in Europe for green tech startups that offers 6-months long intensive training , mentoring and no-equity funding of up to € 50,000 per team.
Apply online at : https://climate-kic.org/ris/accelerator
Extended application deadline: 8th of March 2020; 23:59 CET