PowerUp! is the largest competition for startups in the clean energy and smart cities sectors in Central and Eastern Europe. The competition creates an opportunity for the development of businesses and access to the global market.
PowerUp! gives access to:
Specialized training sessions with top experts from the InnoEnergy network
A network of partners and investors
Mentorship and specialized consultations
Prize fund:
The prize fund for the winners is EUR 50 000 with opportunities for additional investment of EUR 150 000 from InnoEnergy's accelerator program Highway.
The number of companies which will be chosen to participate in the program is between 6 and 8.
Cleantech Bulgaria is the national representative of Power Up! for Bulgaria.
Who is the program intended for?:
You can participate in the competition if you have:
A new product or service in the fields of energy, mobility, clean technologies, smart cities and cyber-security
Maximum time to access the market – 2 years
A team dedicated to the idea
Protected intellectual property
Application period: 21 January – 10 March 2020
National bootcamp for the selected teams: TBA
National final: TBA
International final: TBA
Due to the current situation and uncertainties surrounding COVID19, the bootcamps and national final have been postponed. Further information will be provided in the following weeks
Cleantech Bulgaria's PowerUP! Coordinator: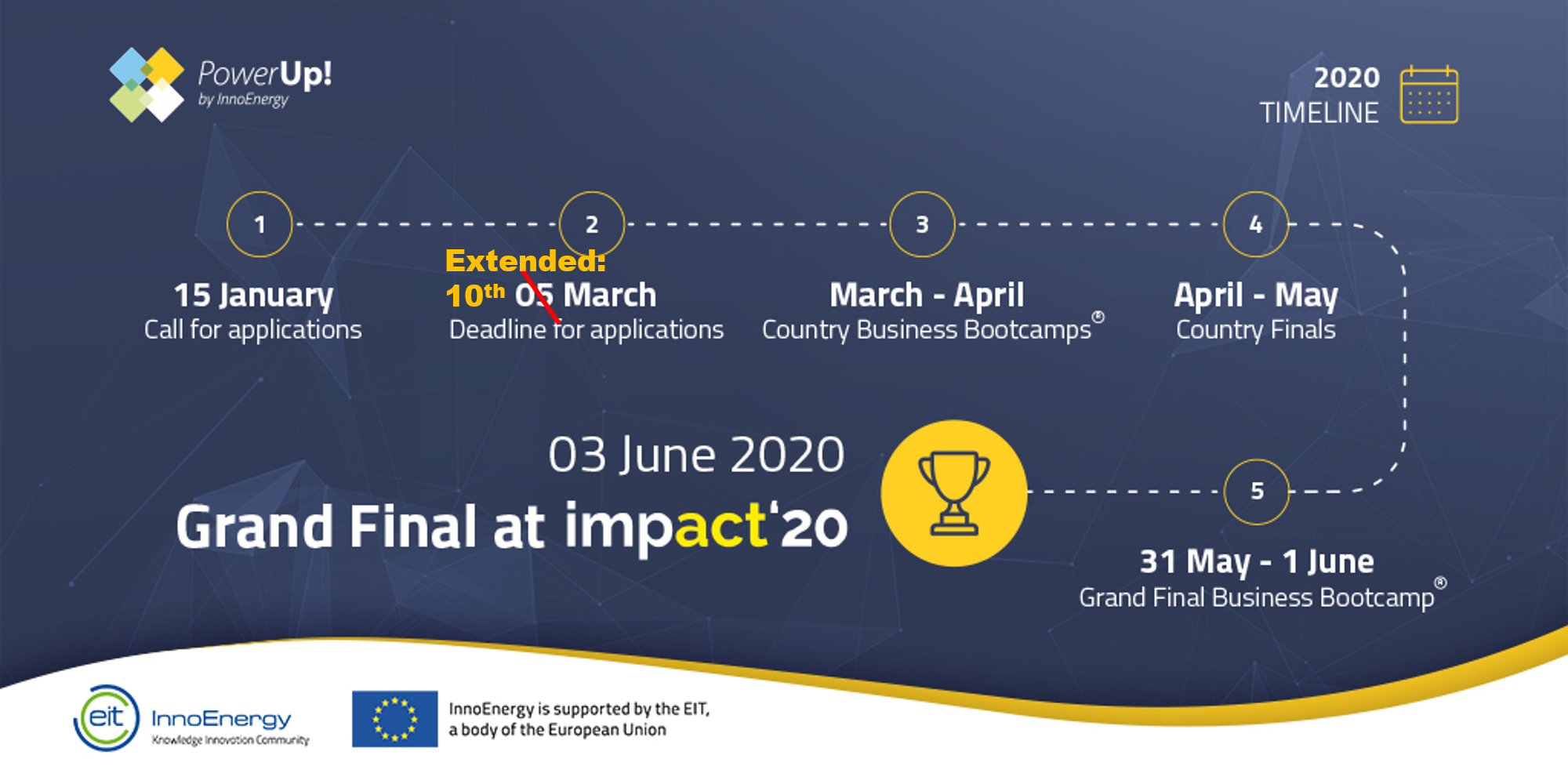 Led by the mission to support young entrepreneurs in turning their ideas into successful businesses, ENTREPRENEDU project is organising a series of 3 business competitions named HackTheBusiness. HackTheBusiness, an entrepreneurship challenge designed for young minds,...
Today, June 26, 2023, in the city of Sofia, the kick-off meeting of project No. 101104419 "Academy for Transitional Skills in the Build Environment" (BuildSkills Academy), financed under the Erasmus+ program, co-financed by the European Union, was launched. The...