The application for Climate-KIC Accelerator Bulgaria 2019 is open!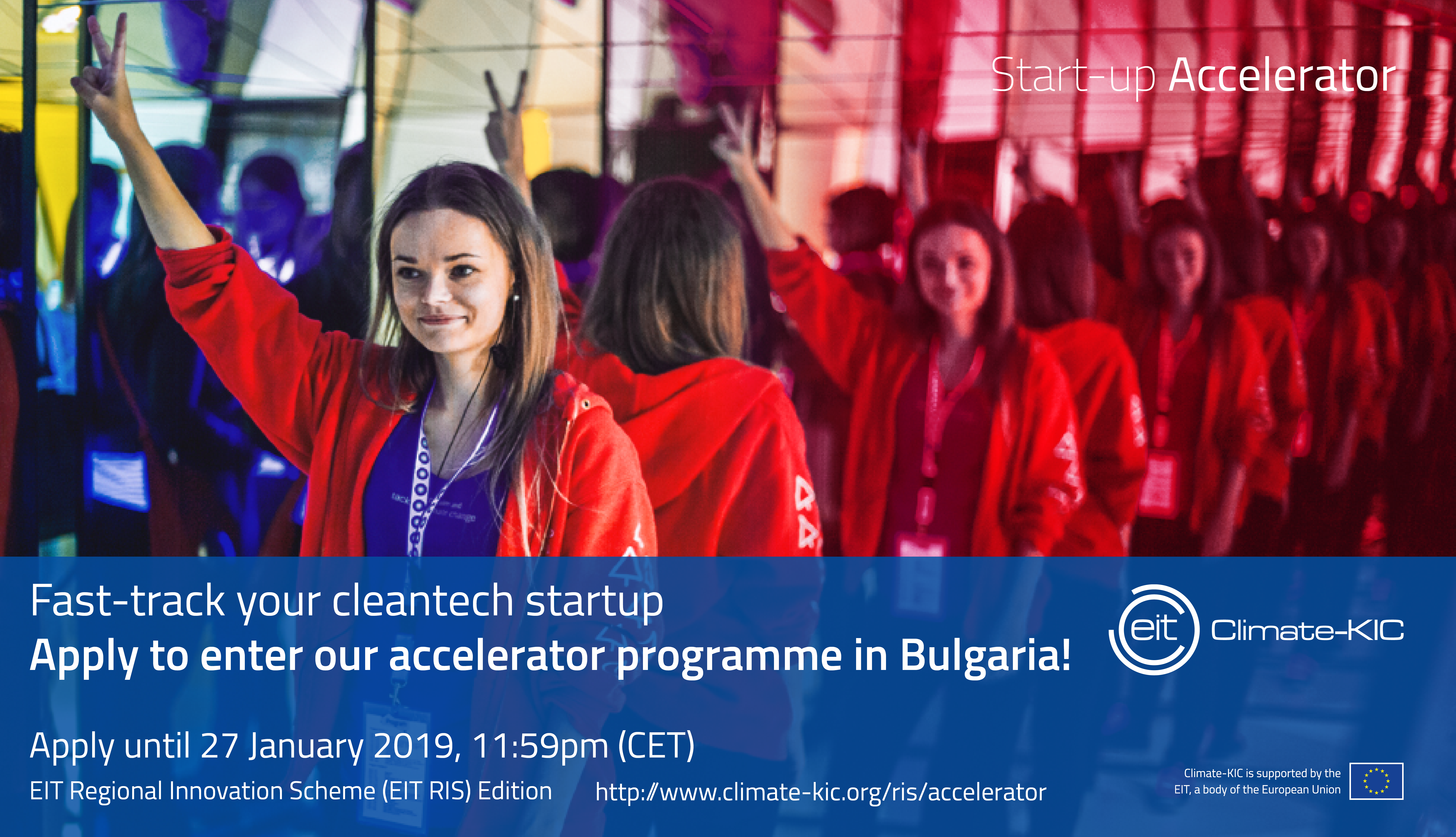 Cleantech Bulgaria wishes you a successful new year! Here is how we begin our 2019!
The new Climate-KIC RIS Accelerator Bulgaria  is open for applications – the only European programme for seed-financing and the acceleration of sustainable business ideas!
If you are developing a solution for the digitization of business, the future of resources, urban mobility, waste mangement etc. and have an ambitious and capable team, the Accelerator of Cleantech Bulgaria and Climate-KIC is searching for you! The programme offers:
An intensive training programme from the 1st of April until the 30th of September in Sofia
Access to the unique international entrepreneurial network of Climate-KIC with international master classes, workshops and mentorship.
Financing of up to 50,000EUR per team!
Grow with us!
The programme is part of the initiatives of the largest public-private partnership in Europe in the sphere of climate change – Climate-KIC, and works in a network of 24 other EU countries, having invested over 9mln euro since 2011 in more than 1200 start-ups with a return rate of over 20 times.
In Bulgaria the Accelerator is executed by Cleantech Bulgaria.
In Bulgaria, during its three editions, the programme has invested in 24 teams which attracted over 1 mln BGN external financing and launched a number of innovative products on the market.
Apply online by the 27th of January:  https://www.climate-kic.org/ris/accelerator