Meet the Climate-KIC Accelerator Bulgaria and learn how to apply for up to 50 000 Euro non-equity grant!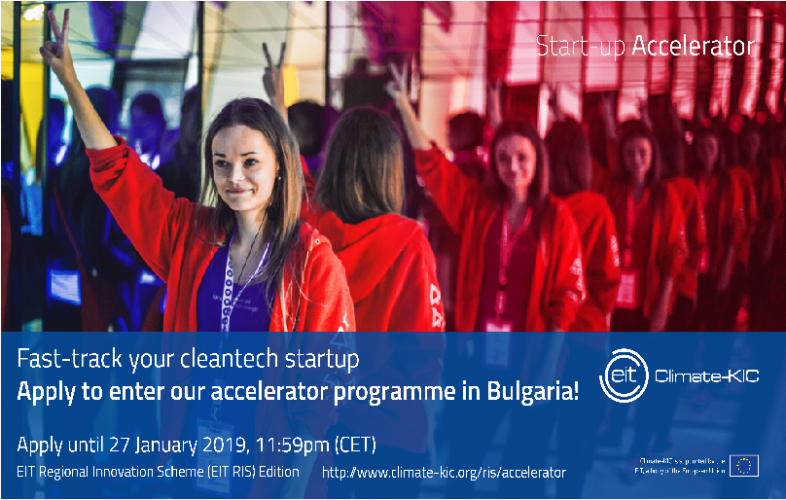 On the 17th of January from 6:30pm at Puzl Coworking Sofia you will have the opportunity to join the introductory event for the EIT Climate-KIC Accelerator. During the event, participants will learn about the necessary steps to get up to 50 000€ no-equity funding to launch and scale.
Climate-KIC Accelerator – Europe's largest green tech accelerator for early stage startups offers:
• 6 months coaching from some of the best cleantech mentors from Climate-KIC European wide network;
• Up to 50 000 EUR non-equity funding;
• Chance to network with fellow startups at International Boot Camps across Europe;
• Access to Master Classes and Venture Days in Europe.
In Bulgaria, the Accelerator is executed by Cleantech Bulgaria. The 2019 call is now open until the 27th of January. Learn more about the programme at the event.
This event is organized with the kind support of Puzl Coworking.