The pre-accelerator programme Primer by InnoEnergy is launched in Stara Zagora!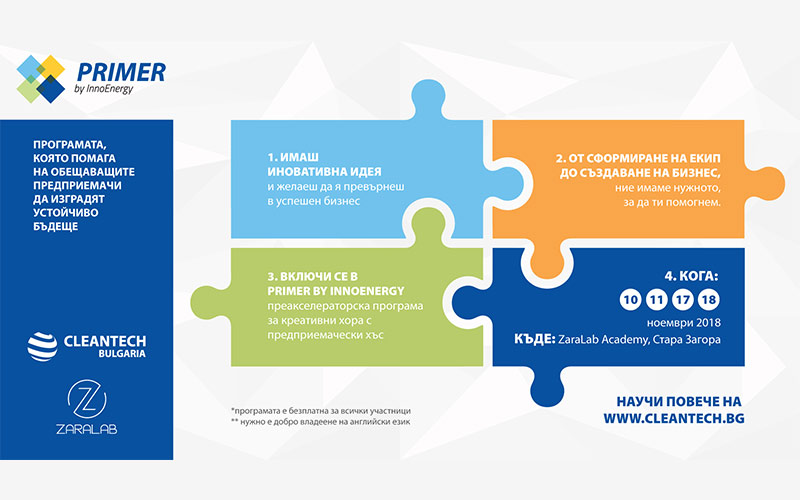 For the first time in Bulgaria, the pre-accelerator programme Primer, creating and certified by the European organization InnoEnergy will prepare entrepreneurs with innovative ideas that have business and market potential.
In the course of the programme, the participants will learn what is necessary to develop a successful business as well as how to overcome the most common challenges and obstacles which startups face.
Between the 2/10/2018 and 28/10/2018 those interested can send their application to https://goo.gl/forms/DTuTiFlbSBRMvASY2.
Primer by InnoEnergy is organized by Cleantech Bulgaria and Zaralab.
For more information: www.cleantech.bg.