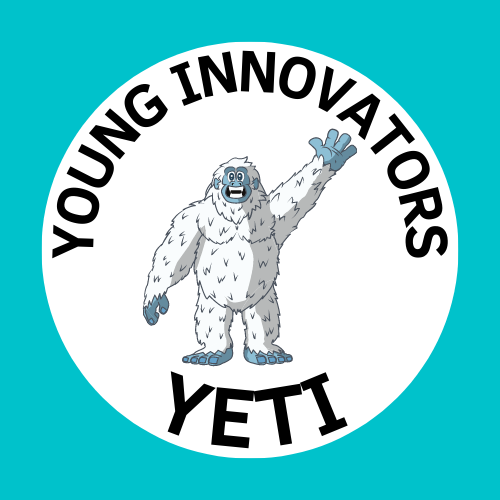 Young Innovators fostering citizen Engagement for sustainable and fair Transformation and Innovation (YETI)
The Young Innovators fostering citizen Engagement for sustainable and fair Transformation and Innovation (YETI) project aims to explore how the Young Innovators program could be a platform for citizen engagement. Citizen engagement is crucial in order to facilitate sustainability transformations, however the current youth, the residents of the sustainable neighbourhoods of the future, barely have a say in how those future neighbourhoods will look like.
The project focuses on the role of students in citizen engagement, treating young people as stakeholders in the transition to a better future for society, and strengthening the collaboration between youth climate organizations in different countries in which the Young Innovators program is being executed.
The project aims to give young people a voice and inventory their opinions in the EIT Climate-KIC education program, Young Innovators, which is currently running in a number of EU member states.
Project Number: KA220-SCH-92CCD5EC
Duration: 01.03.2022 – 01.03.2025
Budget: 259 220,00 €
Project Goals:
I. Empowering people through citizen engagement
Contribute to sustainability transition and innovation with the Young Innovators (YI) program.
Exploring which organizations within the sustainability transition are challenged by the resistance from citizens.
Building ecosystems with both citizen engagement organizations and organizations that evoke resistance but do want to work on sustainability.
Discussing concepts like democratizing transitions, the gap between rich and poor, and citizen science in schools.
II. Empower the youth within the YI program
Демократизиране на програмата YI и даване на глас на младите хора като истински заинтересовани страни в прехода.
Democratize the YI program and give young people a voice, as real stakeholders within transitions.
Together with the teachers and students, asking questions, such as: "How can students engage in their own learning journey for sustainability?"
Supporting both teachers and students in the process of allowing students to influence the YI program.
Creating spaces where youth can voice their opinion and generate ideas by investigating the aforementioned questions.
III. Fostering collaboration and education
Educating young people to be independent, strong, and visionary changemakers.
Fostering collaboration between the YI program and youth climate organizations.
Connecting youth and youth organizations to one another throughout Europe.
Moving towards 'transformative learning': a transdisciplinary approach that recognizes that a new type of capacity and education is needed.
Expected Results:
Enable the Young Innovators program to teach students about using citizen engagement to tackle climate and environmental-related challenges, as described described in the European Green Deal as 'this generation's task'.
Offering a methodological approach and entrepreneurial thinking so that teachers and students can change the economy and society through visual thinking and participatory techniques offered by the Young Innovators program.
The European Green Deal argues for 'active public participation and confidence in the transition'. YETI aims to add the transdisciplinary dimension of citizens to sustainability education.
Educating students to be strong and independent changemakers with the capacity to engage citizens, thereby empowering them to engage and mobilize local communities to collaborate to create real, workable solutions to local climate challenges.