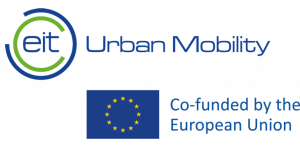 Youth for Sustainable Mobility and Inclusion – TRAILS
TRAILS provides support for the new generation of workforce in the field of urban mobility, specifically – electromobility, by providing access to new knowledge and skills, through which young practitioners can adapt to modern technologies and business models. The project also aims to promote entrepreneurship and innovation capacity among young people and grant them access to professional development in the electric vehicle industry.
TRAILS envisages the creation of a training model through which students and trainers can meet the business' needs for a skilled workforce. The methodology created by the project, combined with pilot training and a round table, aid the development of new skills, upskilling, and practical exchange among participants in the electric vehicle market.
Grant agreement: 23226
Funding program: EIT Urban Mobility
Budget: EUR 122 025
Start Date: 01.01.2023
End Date: 31.12.2023
Duration: 12 months
Main activities and project goals:
Assessing the needs of the electric vehicle industry and mapping of existing opportunities.
Defining current challenges in the industry and finding solutions to cover deficits in the educational programs of higher education institutions.
Development of a training model and a methodology for conducting training sessions.
Pilot training of students in Bulgaria and Malta, followed by the realization of a round table with the participation of trainers, trainees, and representatives of the auto industry.
Expected results of the project implementation:
Solving challenges in the electric vehicle industry caused by the lack of sufficient qualifications of the incoming workforce.
Development of new knowledge and skills, helping young people adapt to the needs of the industry.
Building a network among students and representatives of the auto industry for successful development of entrepreneurial skills and capacity.
Securing direct interaction between youth, entrepreneurs, and industry to foster collaboration among stakeholders.

Drawing out benefits for the social and economic growth of the countries and regions where the training model is applied.