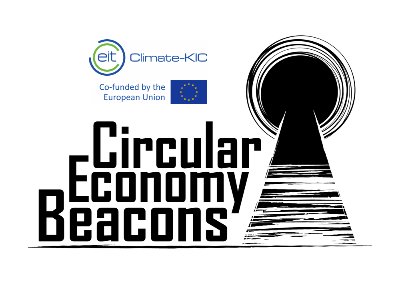 Balkan Circular and Climate Innovation Beacons (CE Beacons)
In the Balkan countries, understanding of circular economy still lays on recycling. Understanding of circular business models in business and opportunities that arise from them is falling behind the average performance of the European companies and circular economy initiatives are at their start of development.
Enterprises in the Balkan region will soon emerge from recycling and will orientate towards business innovation.
CE Beacons represent circular innovation Balkan eco-system built around expertise and high quality of implementation. Through systemic business support, the CE Beacons will catalyze circular development and implementation.
Grant agreement: 210078
Funding program: EIT Climate-KIC
Budget: EUR 399,145.25
Start Date: 01.01.2022
End Date: 31.12.2022
Duration: 12 months
Main activities designed to achieve the project goals:
Support companies in their transition towards circular business models through the design and provision of services
Assess and align policies while mapping regional (Balkan's) needs
Bridge the gaps between innovation centers, business, and policy makers
Expected outcomes from the implementation of the project:
Establishment and launch of collaboration ecosystem targeting business, cities, innovation centers, innovators and experts focusing on the systemic and innovative development of circularity in the Balkan region.