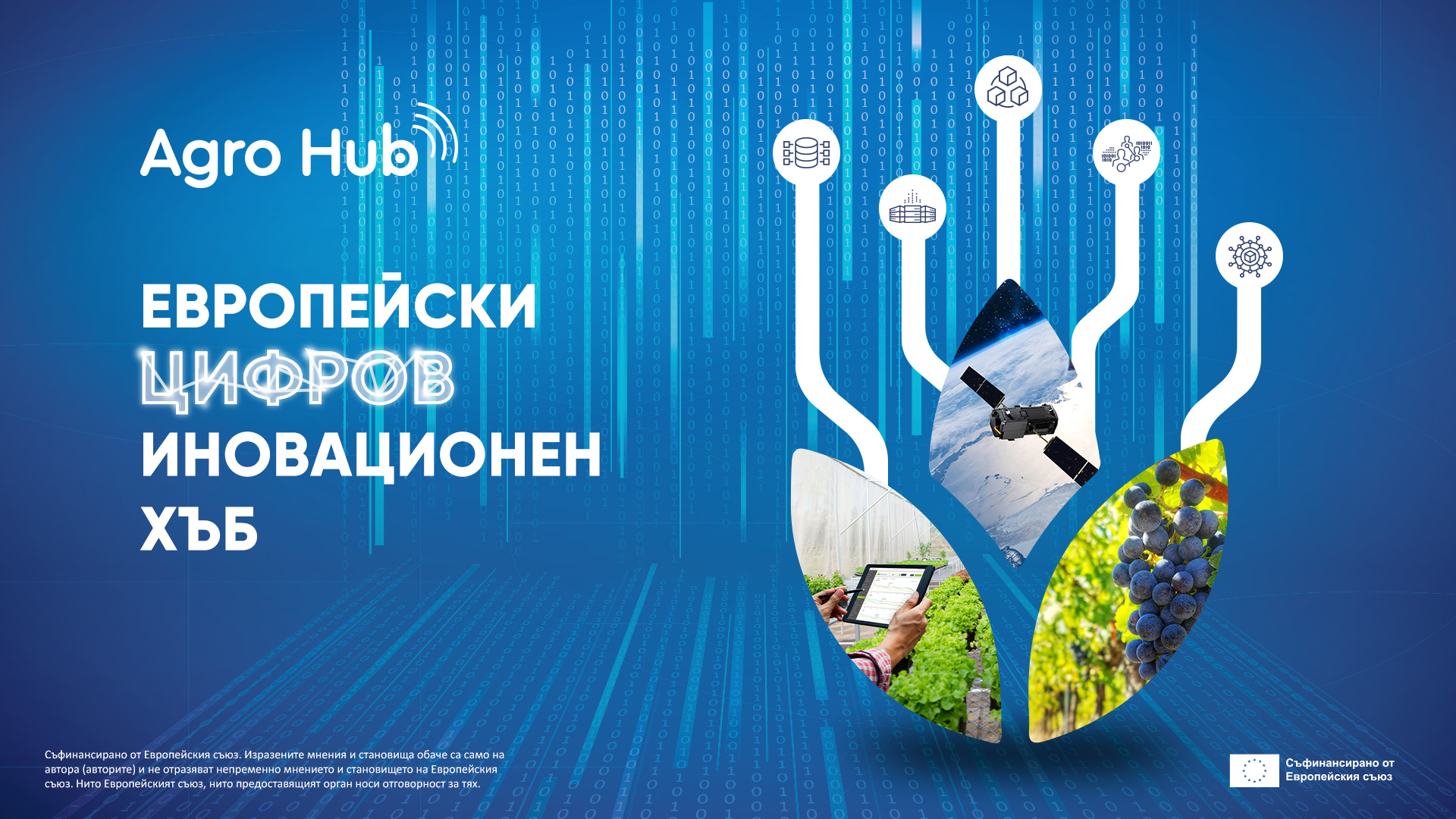 AgroDigiRise: European Digital Innovation Hub for Agriculture in the South Central Region
AgroHub.BG is a European Digital Innovation Hub (EDIH) for the South Central Region, approved under the "Digital Europe" program with the AgroDigiRise project. It is implemented by a consortium with a diverse profile and experience – industry organizations, scientific, research and development units, training institutions, technology companies and startups, importers of agricultural machinery, expert business development organizations, united to work for a more modern, efficient and digitized agro-food sector. Associated partner is the Municipality of Plovdiv.
The aim of the project is to develop the potential of the agricultural sector by providing access to technological solutions and a range of services supporting digital transformation.
Grant Agreement: 101083473
Funding program: DIGITAL-2021-EDIH-01
Budget: 3 592 383,76 Euro
Start Date: 01.11.2022
End Date: 31.10.2025
Duration: 36 months
Project activities include:
Automation of processes, optimization of resources, smart agronomy, through which the agriculture of the future can happen today.
Creation of a one-stop shop for services aimed at farmers, SMEs and all participants in the agri-food chain, as well as the public sector in the South Central region.
Supporting farmers, SMEs and the entire agro-ecosystem in the process of digital and "green" transformation by providing free of charge an integrated portfolio of services tailored to the specific needs of users.
The expected results of the project implementation include:
Optimization of processes and reduction of production-related costs.
Introducing smart agronomy practices.
Profitability and quality
Increasing the competitiveness of the Bulgarian agricultural sector.
Creating conditions for a green economy.