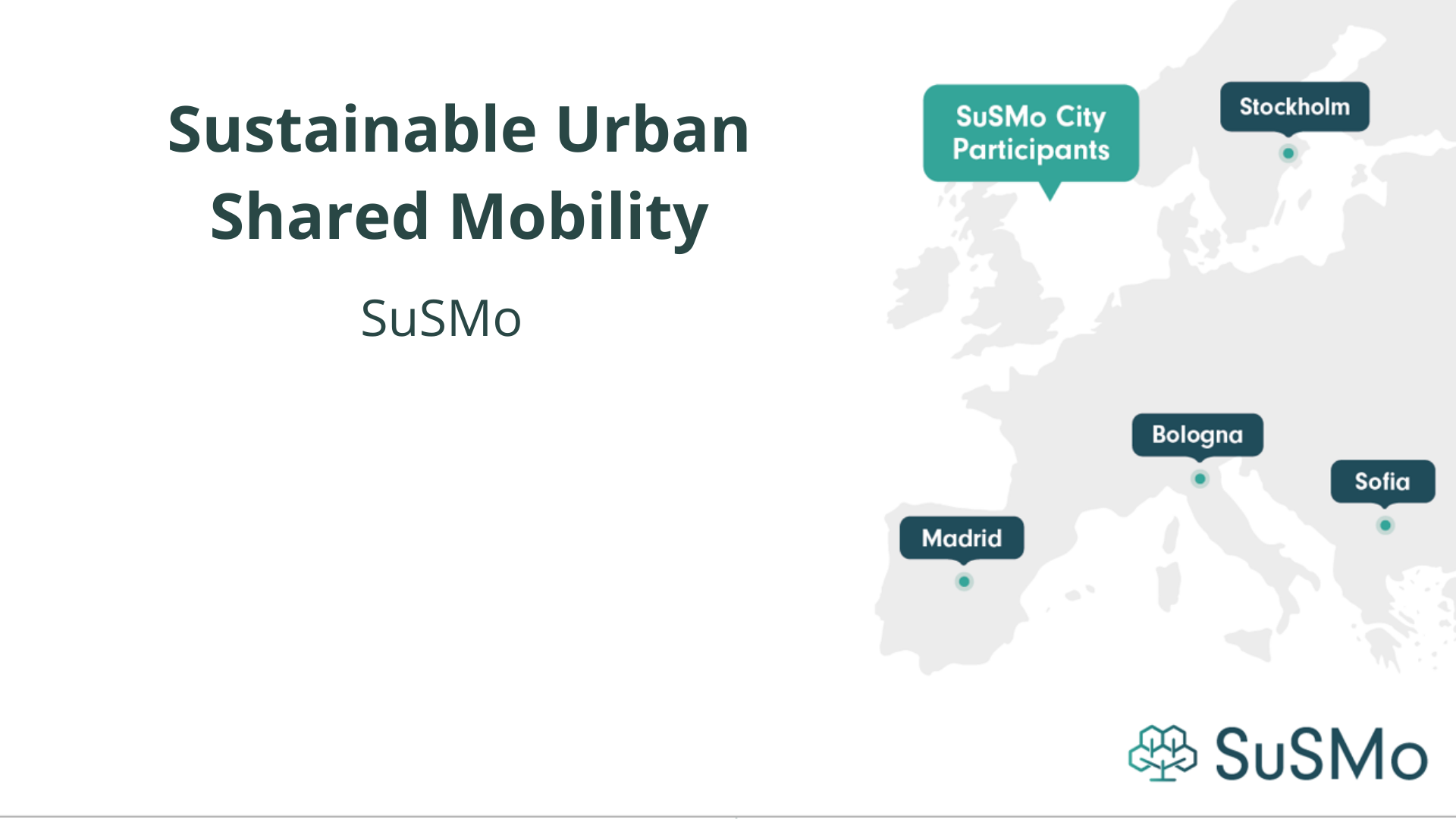 SuSMo (Sustainable Urban Shared Mobility), funded by EIT Climate-KIC, works with city partners (Stockholm, Madrid, Bologna and Sofia) to transform the way shared mobility systems are implemented across Europe and deliver a vision for cities to lead the way in decarbonising our transport systems.
The project creates a community of experts from public and private sector to share objectives around cleaner, greener, shared transport and engage with key people in the project partner cities and in the shared mobility sector.
The objectives are to establish the needs, concerns and areas of interest of organisations involved in implementing of shared mobility, to create best practice guidance and practical tools that cities across Europe will be able to use in their transition to sustainable shared mobility.
On a local level, Cleantech Bulgaria works with Sofia Municipality through its structures Sofia Urban Mobility Center and Sofia Green for assessment of need of local stakeholders in shared mobility as well as co-creation of transition guidance tools for decarbonization of urban mobility systems.