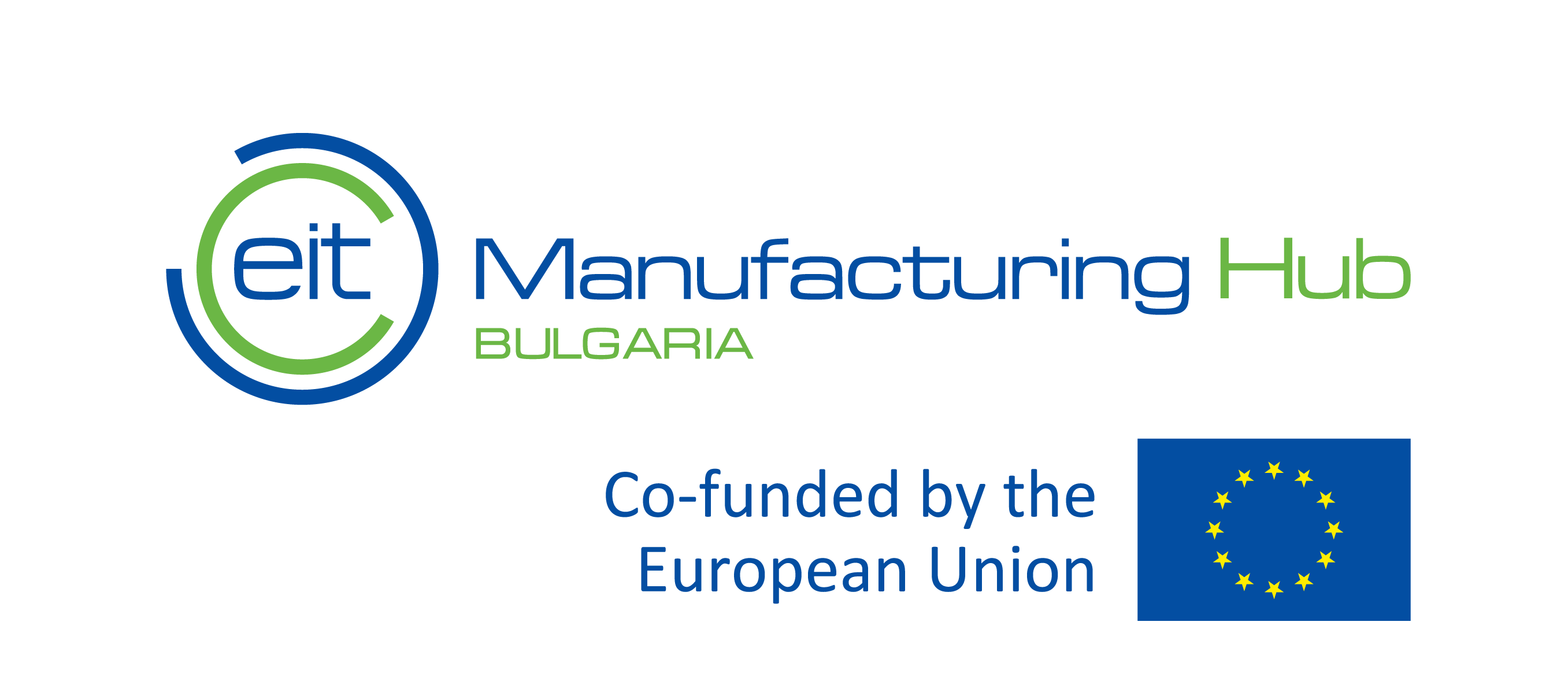 Since 2020 Clеantech Bulgaria is the official Hub Manager of EIT Manufacturing – Innovation Community that connects the leading manufacturing actors in Europe. Fueled by a strong interdisciplinary and trusted community, we will add unique value to European products, processes, services – and inspire the creation of globally competitive and sustainable manufacturing.
EIT Manufacturing RIS Hub Bulgaria works in line with the strategic EIT Manufacturing objectives in the RIS countries for engaging local players in innovation, education and business creation activities and mobilizing and interlinking local ecosystems with the international networks for building synergies and joint actions and boosting the local innovation performance.
The European Institute of Innovation and Technology (EIT) is an EU body created by the European Union in 2008 to strengthen Europe's ability to innovate. The EIT is an integral part of Horizon 2020, the EU's Framework Programme for Research and Innovation. To reach out to the countries not participating in the consortium, where innovation capacity is moderate or modest, EIT has set up Regional Innovation Scheme (RIS).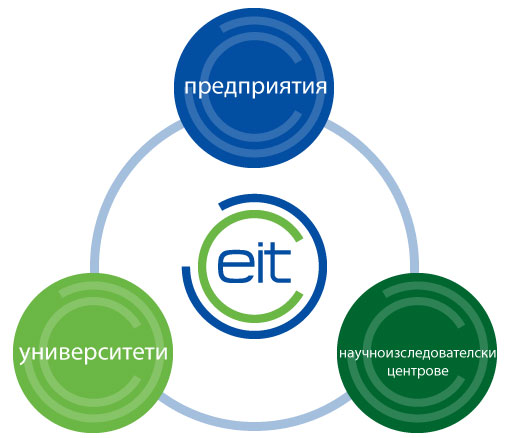 What is EIT Manufacturing?
The manufacturing industry is a global base for prosperity and key to Europe's economic, social and environmental sustainability. Manufacturing is a main driver of industrial innovation, job creation and growth for the European society.
EIT Manufacturing establishes an innovation community and build a network of ecosystems where people can acquire skills and find opportunities; and where innovators are able to attract investors and accede venture capital.
For that purpose, EIT Manufacturing brings together 60 European leading partners from business, education and research, from 17 countries.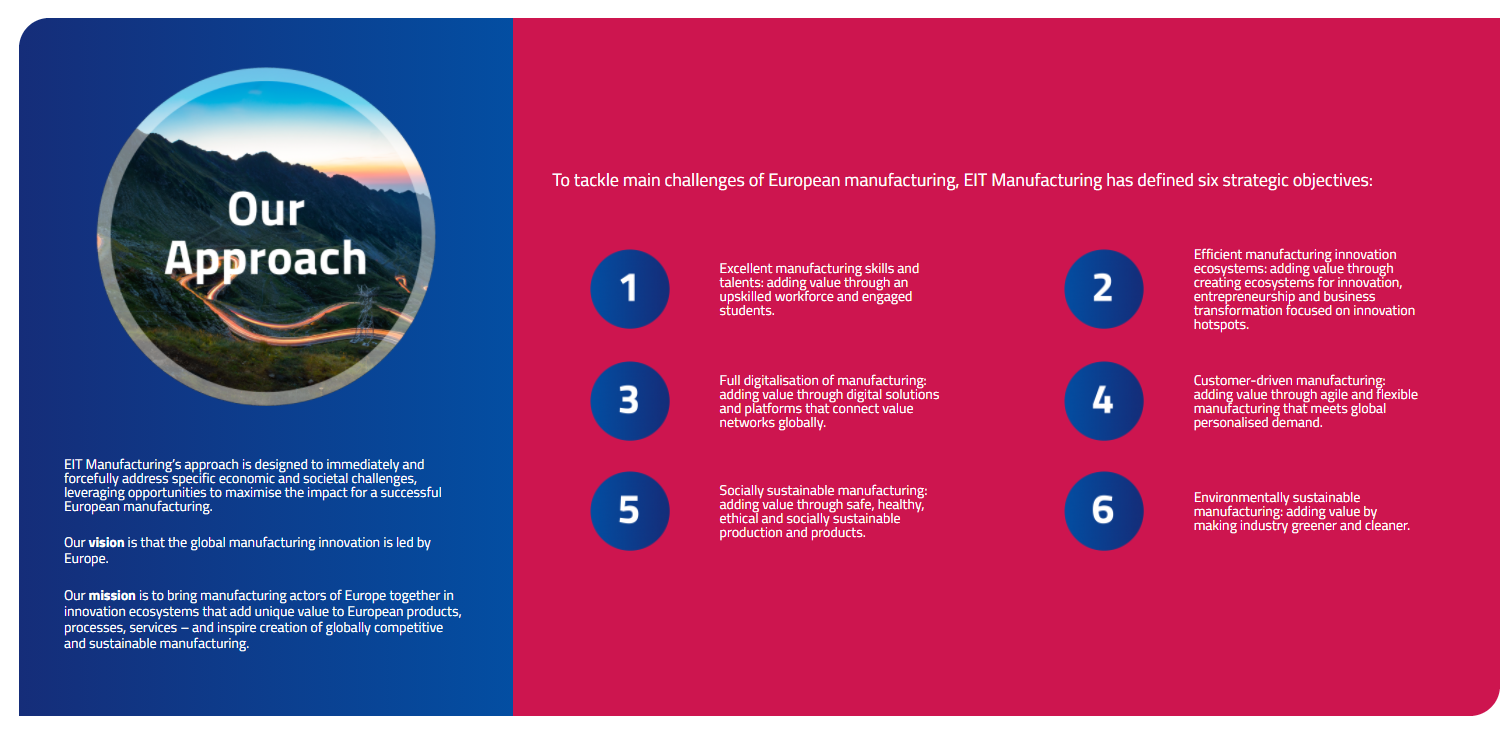 EIT Manufacturing RIS Hub Bulgaria acts as an 'interaction point' between EIT Manufacturing and local actors for promoting and supporting core activities among local entrepreneurs, industries and public authorities through increased engagement and participation in EIT Manufacturing's funded innovation projects and Accelerator programs and competitions, raised awareness of EIT Manufacturing, created and developed collaboration with local authorities and support to the development of the EIT KTI model regionally.
Cleantech Bulgaria, as an EIT Manufacturing RIS Hub Bulgaria, is a contact point for local interested parties for participation in the following EIT Manufacturing programmes:
BoostUP!
BoostUP! Bridge
Educational programmes – Master and Doctoral
EVO-R
EIT Jumpstarter
SME Transform Call