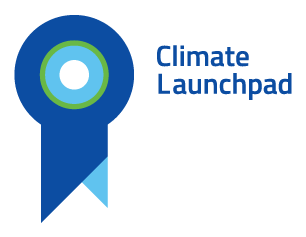 ClimateLaunchpad is the largest competition for green business ideas in the world!
The competition was created with the goal of supporting ambitious entrepreneurs with green ideas in an early stage of development on their path to global success.
Prize fund:
The prize fund for the winners is 10 000 €, with the possibility for further financing of 50 000 €.
Who is the programme intended for:
You can participate in the competition if:
The investments you have attracted to the product or service you are applying with do not exceed 200 000 €;
You have not yet sold your product or service;
You do not own a registered company or you own one which has been active for less than a year;
You have a good command of English;
You have a team of minimum two people.
Program duration: April 2018 – June 2018
Application period: March 2018 – April 2018
The competition will reopen in April 2019
Cleantech Bulgaria's ClimateLaunchpad (CLP) coordinator:

Function:                               ​  Trainer / lecturer for training programs and mentoring within entrepreneurial formats led by Cleantech BulgariaType and duration of the contract:Framework contract for the provision of servicesApplication deadline:14.06.2020...
News Cleantech Bulgaria held the Demo Day of the Danube Energy + Tool pre-acceleration program under the framework of the 3rd Regional Networking Thursday. On April 30th, 2020 the Demo Day of the pre-acceleration program Danube Energy + Tool was held virtually. During...