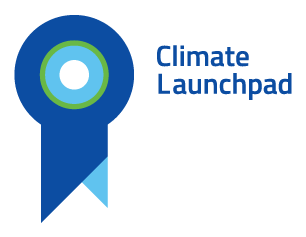 ClimateLaunchpad is the largest competition for green business ideas in the world!
The competition was created with the goal of supporting ambitious entrepreneurs with green ideas in an early stage of development on their path to global success.
Prize fund:
The prize fund for the winners is 10 000 €, with the possibility for further financing of 50 000 €.
Who is the programme intended for:
You can participate in the competition if:
The investments you have attracted to the product or service you are applying with do not exceed 200 000 €;
You have not yet sold your product or service;
You do not own a registered company or you own one which has been active for less than a year;
You have a good command of English;
You have a team of minimum two people.
Program duration: April 2018 – June 2018
Application period: March 2018 – April 2018
The competition will reopen in April 2019
Cleantech Bulgaria's ClimateLaunchpad (CLP) coordinator:

Led by the mission to support young entrepreneurs in turning their ideas into successful businesses, ENTREPRENEDU project is organising a series of 3 business competitions named HackTheBusiness. HackTheBusiness, an entrepreneurship challenge designed for young minds,...
Today, June 26, 2023, in the city of Sofia, the kick-off meeting of project No. 101104419 "Academy for Transitional Skills in the Build Environment" (BuildSkills Academy), financed under the Erasmus+ program, co-financed by the European Union, was launched. The...